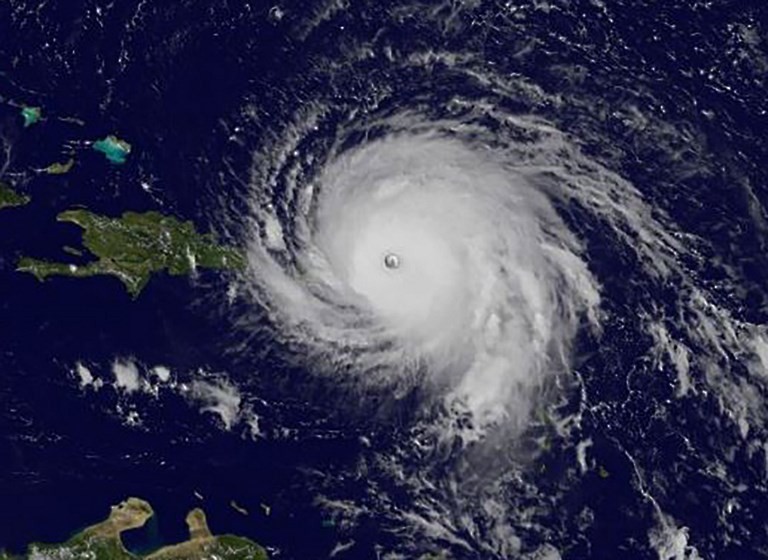 Indonesians living in areas not designated as mandatory evacuation zones in Florida, United States, have made the decision to stay put despite the coming arrival of Hurricane Irma, which is predicted to strike a large area of Florida on Sunday morning local time.
Yusnita Oner, who lives in Tampa with her husband and her 16-year-old son, said they stocked up on supplies, such as food and bottled water, several days before the hurricane was predicted to strike.
"It is unlikely that we evacuate on Saturday because the roads have been crowded. The airport was closed too," Yusnita told The Jakarta Post via text message.
Yusnita, who has lived in Tampa for 14 years, said she had experience dealing with hurricanes and always evacuated in the past.
Another Indonesian, Widyastri Atsary Rahmi, who lives in Gainesville, a city in northern Florida, said she immediately stocked up on food and water.
"I charged my cellphones and their portable battery packs, and secured my important documents and main electronic devices like my laptop," she said via a mobile messaging platform.
The Indonesian Consulate in Houston, Texas, which oversees services for Indonesian citizens, including those living in parts of Florida, has told Indonesians to follow local authorities' advice. It also provides a 24-hour hotline for any citizen that needs help.
There are around 2,617 Indonesian citizens currently living in Florida, according to the consulate. (ipa)