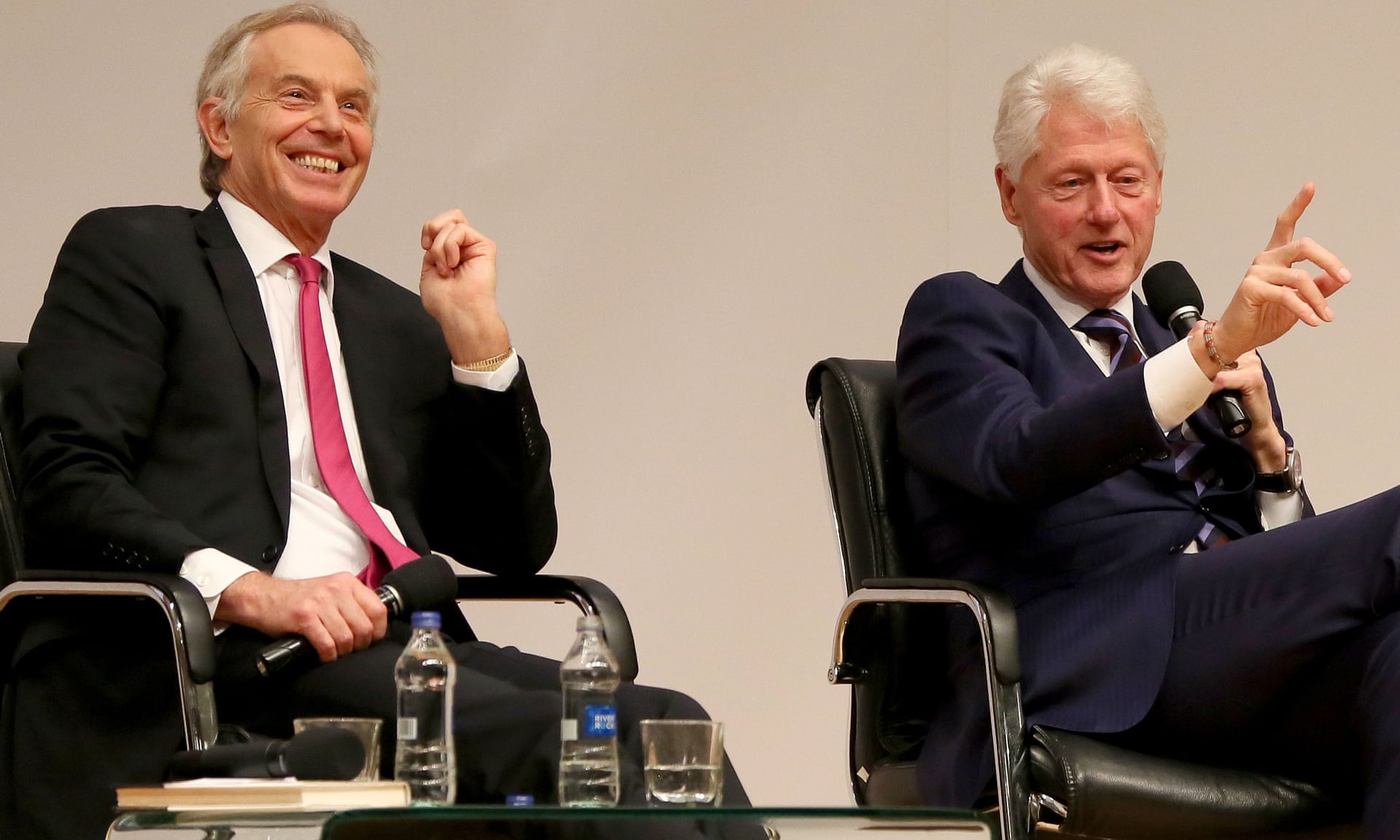 Tony Blair has accepted that Britain and Ireland will have to work around rather than reverse Brexit in order to prevent a hard border on the island and preserve the Good Friday agreement.
While stressing he was still "passionately opposed" to Brexit and regarded the UK leaving the EU as a "profound mistake", the former prime minister said that the two countries would have to "overcome the challenge" posed by the British departure from Europe.
Speaking at an event in Belfast on Tuesday to mark 20 years since the signing of the Good Friday agreement peace accord, Blair said it was essential to avoid the disaster of a hard border reappearing on the island post-Brexit.
On the challenges Brexit will pose for Ireland, Blair said: "We are just going to have to work at it [Brexit] and overcome it. I wish it wasn't happening but it is and we are just going to do our best to circumvent it."
He also urged the current generation of Northern Ireland's political leaders "not to cast aside" the gains of the Good Friday agreement peace deal.
Commenting on the present deadlock between unionism and nationalism in Northern Ireland, Blair said: "Where we are may not be where we want to be but it's a much better place from where we were.
"This is the most important thing I would say right now to those people today who are in positions of responsibility: try to work your way through the present impasse, give it your all, start working at it, don't ever give up because what you are doing is vital, it is important."
There was discord even within the Irish nationalist representatives at the conference to commemorate 20 years of the agreement. Adams confirmed that Sinn Féin wanted a "border poll" on a united Ireland.
Seamus Mallon, the former Social Democratic and Labour party deputy leader and former deputy first minister, said calls for a referendum on Irish unity posed dangers.
Mallon said it would be a "bloody disaster" if any referendum on a united Ireland could be won by a simple majority of 50% plus 1.
In such a scenario, Mallon warned, Ireland would inherit a fearful, recalcitrant large unionist minority on the island.