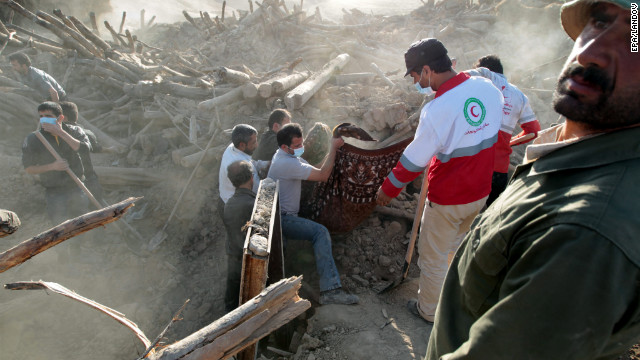 Al Ain: Earthquakes have been rocking Iran — sending a wave of fear across the region. An earthquake measuring 5.5 on the Richter scale on Sunday jolted southern Iran close to the Strait of Hormuz around 2.45pm UAE time. The National Centre of Meteorology and Seismology (NCMS) recorded the quake, saying that it was an aftershock of the 6.2 magnitude earthquake that hit Iran's southern Hormozgan province early on Saturday.
The epicentre of the earthquake was located some 20km deep inside the earth, some 207km to the northeast of Ras Al Khaimah, according to the NCMS. Tremors were, however, not felt anywhere in the UAE.
Continuous earthquakes in seismically active Iran have been a source of concern for people in neighbouring countries, including the UAE. In just one month, hundreds of minor to moderate intensity quakes have rocked Iran, some of them even jolting parts of the UAE. The biggest quake in 50 years hit Iran last month with a magnitude of 7.8. It came a week after another struck near the Iranian port city of Bushehr that houses Iran's controversial nuclear power plant. There was, however, no damage reported to the plant.
source: http://gulfnews.com