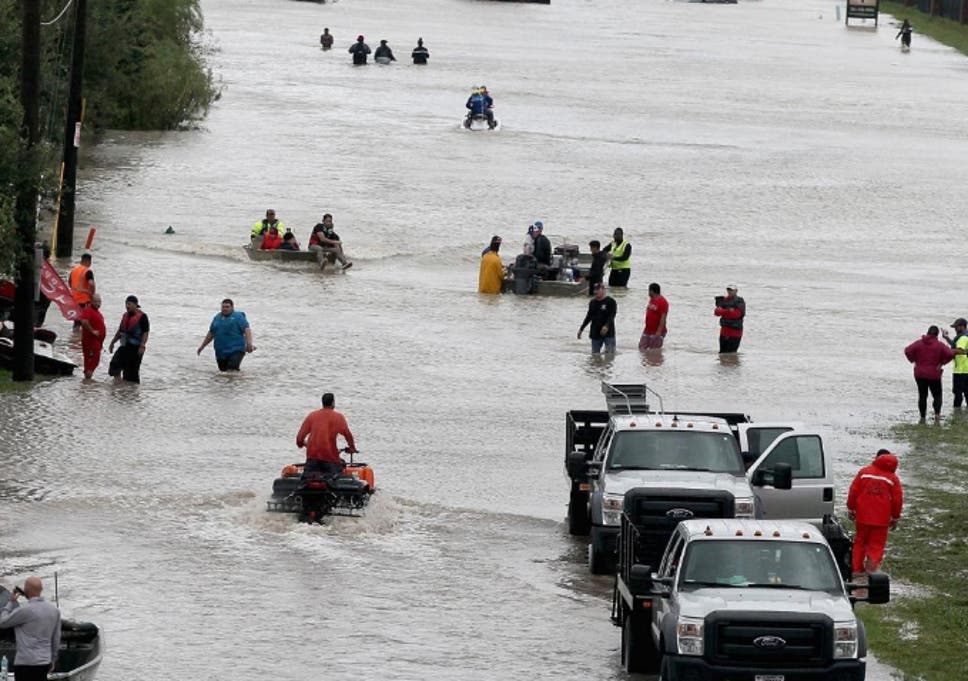 The volume of water dispensed on US soil by Hurricane Harvey was so vast it caused the Earth's crust to give way and sink under the weight.
Around 33 trillion gallons of water was left behind by the hurricane — four times the amount left by Hurricane Katrina in 2005.
The flooding added around 275 trillion pounds of weight to the landmass of the southern US region, according to calculations by https://www.theatlantic.com/technology/archive/2017/09/hurricane-harvey-deformed-the-earths-crust-around-houston/538866/" data-vars-event-id="c6">The Atlantic.
Chris Milliner, a geoscientist at NASA's Jet Propulsion Laboratory, says this caused the Earth's crust to warp and sink by two centimetres.
He tweeted a map of Houston, Texas, the worst affected area hit by flooding, which shows the phenomenon.
GPS data collected from stations around the city detected the area had been depressed under the weight of the extreme floods caused by Harvey.
Although it is possible some of the subsidence around Houston is the result of soil compacting, some of the measurements were taken from stations situated on bedrock, which shows the Earth's crust did give way.
In addition, it is possible the Earth's crust around Houston will gradually spring back to its original position over time, but this is not certain.
The aftermath of Hurricane Harvey

Hurricane Harvey made landfall in in the southern US at the end of August, killing more than 80 people and causing severe flooding, which displaced tens of thousands.
It is expected to be the costliest natural disaster in US history, surpassing the record set by Katrina in 2005.